The Generations Club Conference was a unique format in which the Private an Public sector representatives and guests, most of which are supporters of JADE, were challenged to debate and give answers on what is the future of entrepreneurial skills nurturing and what do we need to do in order to make these skills a tool to levarege the unemployment for young people.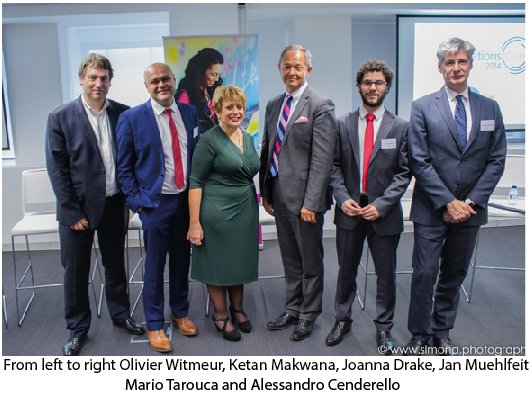 The conference had 3 parts:
Introductory and keynote speeches from JADE President, Ioana David, and Jan Muhefeit, Chairman of Microsoft Europe, respectively.
Panel discussion about entrepreneurial skills, with guests: Alessandro Cenderello (Managing Partner for EU Institutions from EY), Jan Muehlfeit (Chairman of Microsoft Europe), Joanna Drake (Director of Small & Medium Enterprises and Entrepreneurship for the European Commission), Olivier Witmeur (Professor of Entrepreneurship for Solvay Brussels School) and moderator Ketan Makwana (Enterprise & Employment Catalyst).
Signing the Educational Transformation Agreement between JADE and Microsoft Europe for 3 years: mutual partnership for fostering education around entrepreneurship in Europe. This agreement also officialised Jan Muhelfeit as part of the Advisory Board of JADE.